Thank You to all the volunteers and participants in the Halloween event.
Ewa Beach Lions Club Foundation
District 50
Serving the Ewa Community since 1969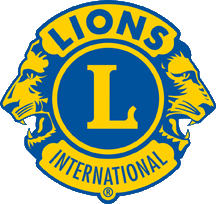 WELCOME
to the Ewa Beach Lion Club Foundation Website
Lions Clubs International is the world's largest service club organization with more than 1.4 million members in approximately 46,000 clubs in more than 200 countries and geographical areas around the world.
Our motto is "We Serve." Lions are part of a global service network, doing whatever is necessary to help our local communities.
​Mahalo to our Sponsors and Community Partners for their support!
Follow Us on Facebook
(ewa beach lion club Foundation)
We look forward to hearing from you
URGENT INFORMATION
Since we had to cancel the mandatory meeting scheduled for 11/28 (due to the weather) and reschedule it for 12/5, we will be accepting parade applications up until then. If you would like to participate in the parade, you can still do so up until 12/5. Submit your application now. Hope to see you in the parade!
Thank you everyone who donated socks to this worthy cause. Cups of Gratitude was a huge success!



CUPS OF GRATITUDE
for the Veterans at the U.S. Vets - Barbers Point Facility.
Thank you for your service
We are continuing to collect (new) socks for vets thru Dec 3. Please drop off your donated socks to anyone of our events or call (808) 864-4634 for pick up
Ewa Beach 2017 Community Christmas Parade
2017 Ewa Beach Lions Club Annual SPED Children's Christmas Party with Campbell HS LEOs and Ronald McDonald
Thank you letters from the children
Ewa Beach Lions and James Campbell HS LEOs Get Together at Puuloa Beach Park (12/10/17)
2015 Ewa Beach Lions Community Christmas Parade
Honolulu City Council honoring the Ewa Beach Lions Club for 50 years of outstanding community service and its commitment to revitalizing One'ula Beach Park ( Hau Bush) (9/2/15)
Oneula Community Care Project
This event was to have the community members come out and provide feedback on what improvements they'd like to see at Oneula in the future. We cooked up the hot dogs and hamburgers for all attendees.
Project Graffiti Clean Up: October 24, 2015
Supporting the Ewa Beach Weed & Seed and HPD with their graffiti clean up at Ewa Mahiko Park
2016 EBLC Sponsored Christmas Children's Party
A party filled with sweet treats and activities for children in our community. With the support of the James Campbell High School Leo's, this years event was a complete success. The children had a fantastic time!
2015 Easter Bash
2015 Easter Bash Councilman Ron Menor with Lions.jpg
2015 Easter Bunny, Kona & daughter Sina.jpg
2015 Easter Bash Taiko Drum Performance.JPG
Describe your image here
2015 Easter Bash Councilman Ron Menor with Lions.jpg
Microwave Cooking Class at Franciscan Vista 12/14/16
2016 Beach Clean up
2016 Easter Bash