Ewa Beach Lions Club Foundation
District 50
Serving the Ewa Community since 1969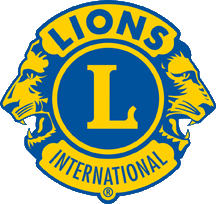 WELCOME
to the Ewa Beach Lion Club Foundation Website
Lions Clubs International is the world's largest service club organization with more than 1.4 million members in approximately 46,000 clubs in more than 200 countries and geographical areas around the world.
Our motto is "We Serve." Lions are part of a global service network, doing whatever is necessary to help our local communities.
​Mahalo to our Sponsors and Community Partners for their support!
Follow Us on Facebook
(ewa beach lion club Foundation)
We look forward to hearing from you
Another Successful Food Drive - January 7, 2023
Heading 5
2022 Annual Ewa Beach Lions Club Community Christmas Parade

Thank you to all who participated in the parade...You made it a success!
Grand Marshal - Frelynn Kahalehili
Campbell H.S. Leos
Children's Christmas Party
Every year the Ewa Beach Lions Club sponsors and coordinates a Christmas Party for the Special Ed students from the elementary schools in the Ewa Beach area. This year's party was on 12/8/22. We bused in the children from the participating schools. They arrived eager to see Santa (and take pictures with him); have fun; eat pizza and play games. Then they were bused back to their schools.
Thank you everyone who donated cups to this worthy cause. Cups of Gratitude was a huge success!



CUPS OF GRATITUDE
for the Veterans at the U.S. Vets - Barbers Point Facility.
Thank you for your service
Thank you to all who donated socks. The Vets were very appreciative!.
Mahalo to our Sponsors


Ewa Beach Lions Club Foundation
Ewa Beach McDonald's
Paradise Lua
Grace Pacific Corp
State Farm - Ewa Beach

Community Partners


JCHS Alumni Foundation
Ewa Beach Auto Repair Shop
Ewa Beach Boys & Girls Club
Ilima Intermediate School
Pohakea Elementary School