Ewa Beach Lions Club Foundation
District 50
Serving the Ewa Community since 1969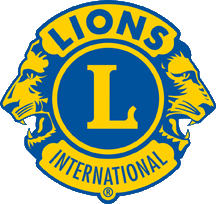 WELCOME
to the Ewa Beach Lion Club Foundation Website
Lions Clubs International is the world's largest service club organization with more than 1.4 million members in approximately 46,000 clubs in more than 200 countries and geographical areas around the world.
Our motto is "We Serve." Lions are part of a global service network, doing whatever is necessary to help our local communities.
​Mahalo to our Sponsors and Community Partners for their support!
Follow Us on Facebook
(ewa beach lion club Foundation)
We look forward to hearing from you
Food Drive - First Saturdayof each Month

Diaper Drive - June 10, 2023 - In Front of Longs Drugs - 8:00am to 10:00am
Easter Bash - April 8, 2023
Krispy Kreme Fundraiser
3/11/23 and 5/20/23
Thank you for your support
Senior Valentine Dance - February 11, 2023
Another Successful Food Drive - January 7, 2023
Thank you everyone who donated cups to this worthy cause. Cups of Gratitude was a huge success!



CUPS OF GRATITUDE
for the Veterans at the U.S. Vets - Barbers Point Facility.
Thank you for your service
Thank you to all who donated socks. The Vets were very appreciative!.
Children's Christmas Party - December 8, 2022
Mahalo to our Sponsors


Ewa Beach Lions Club Foundation
Ewa Beach McDonald's
Paradise Lua
Grace Pacific Corp
State Farm - Ewa Beach

Community Partners


JCHS Alumni Foundation
Ewa Beach Auto Repair Shop
Ewa Beach Boys & Girls Club
Ilima Intermediate School
Pohakea Elementary School
2022 Annual Ewa Beach Lions Club Community Christmas Parade

Thank you to all who participated in the parade...You made it a success!
Thank You To Our Sponsors


State Farm - Ewa Beach
McDonalds - Ewa Beach
Domino's
D.R. Horton
Kupono Solar
Weed & Seed - Ewa
Boys & Girls Club - Ewa
Paradise Lua Inc
Kaiwi Entertainment
Haseko
Ewa Beach Auto Repair
Ewa Beach Lions Club
Pinky Tows
Moka

2021 Ewa Beach Lions Club Easter Bash and Walk For Christ Participant Application Online Form
Saturday, April, 3, 2021
8:00 am to 2:00 p m
​
If you would like to participate in this years event, please fill in all fields and submit to the Ewa Beach Lions Club by Friday, March, 31, 2021.
NOTE: The application form below requires payment to be made online via paypal. If you choose to mail a hard copy with check payment, please download the application from the Ewa Beach Lions Club Facebook; sign and mail it to Ewa Beach Lions Club - P.O. Box 2044- Ewa Beach, HI 96706
Participant Guidelines
​
Fee is $10 per participant. Checks can be made out to the Ewa Beach Lions Club and mailed to P.O. Box 2044, Ewa Beach, HI 96706. Check payment must be postmarked no later than 3/31/21. There will also be an option to pay via Paypal during the application process below.

Check in time begins at 6:00 am

Shirts can be picked up at check in.

All payments final. No refunds will be provided in the event the participant cancels.

By submitting the application form below, the applicant agrees to the following statement: I have read and will abide by all guidelines listed. All participants shall indemnify, defend, and forever hold the State of Hawaii (Department Of Parks and Recreation), Ewa Beach Lions Club, their officers and volunteers, harmless from and against all claims, and action for personal injury, death, property damage or other legal damage/claims which may be sustained by any and all participants involved in the above reference event; as well as; any loss, cost, expense including and without limitations, court costs, and attorney fees which the Ewa Beach Lions Club and other sponsors of the event may sustain as a result of the event, including limitations, claims by the participants or other parties against the aforementioned organizations.
Ewa Beach Lions Club and its Directors reserve the right to refuse any application