Ewa Beach Lions Club Foundation
District 50
Serving the Ewa Community since 1969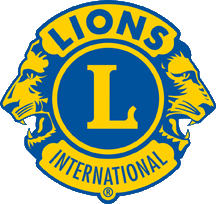 WELCOME
to the Ewa Beach Lion Club Foundation Website
Lions Clubs International is the world's largest service club organization with more than 1.4 million members in approximately 46,000 clubs in more than 200 countries and geographical areas around the world.
Our motto is "We Serve." Lions are part of a global service network, doing whatever is necessary to help our local communities.
​Mahalo to our Sponsors and Community Partners for their support!
Follow Us on Facebook
(ewa beach lion club Foundation)
We look forward to hearing from you
Food Drive - First Saturdayof each Month

Easter Bash - April 8, 2023 - Ilima Int. School - 10:00am to 2:00pm
Diaper Drive - June 10, 2023 - In Front of Longs Drugs - 8:00am to 10:00am
Krispy Kreme Fundraiser - 3/11/23 Thank you for your support
Seniors Valentine Dance - February 11, 20

23
Another Successful Food Drive - January 7, 2023
Thank you everyone who donated cups to this worthy cause. Cups of Gratitude was a huge success!



CUPS OF GRATITUDE
for the Veterans at the U.S. Vets - Barbers Point Facility.
Thank you for your service
Thank you to all who donated socks. The Vets were very appreciative!.
Children's Christmas Party - December 8, 2022
Mahalo to our Sponsors


Ewa Beach Lions Club Foundation
Ewa Beach McDonald's
Paradise Lua
Grace Pacific Corp
State Farm - Ewa Beach

Community Partners


JCHS Alumni Foundation
Ewa Beach Auto Repair Shop
Ewa Beach Boys & Girls Club
Ilima Intermediate School
Pohakea Elementary School
2022 Annual Ewa Beach Lions Club Community Christmas Parade

Thank you to all who participated in the parade...You made it a success!
Thank You To Our Sponsors


State Farm - Ewa Beach
McDonalds - Ewa Beach
Domino's
D.R. Horton
Kupono Solar
Weed & Seed - Ewa
Boys & Girls Club - Ewa
Paradise Lua Inc
Kaiwi Entertainment
Haseko
Ewa Beach Auto Repair
Ewa Beach Lions Club
Pinky Tows
Moka

This is your About page. This space is a great opportunity to give a full background on who you are, what you do and what your site has to offer. Your users are genuinely interested in learning more about you, so don't be afraid to share personal anecdotes to create a more friendly quality.

Every website has a story, and your visitors want to hear yours. This space is a great opportunity to provide any personal details you want to share with your followers. Include interesting anecdotes and facts to keep readers engaged.

Double click on the text box to start editing your content and make sure to add all the relevant details you want site visitors to know. If you're a business, talk about how you started and share your professional journey. Explain your core values, your commitment to customers and how you stand out from the crowd. Add a photo, gallery or video for even more engagement.