Welcome to The Ewa Beach Lions Club Foundation website
Lions Clubs International is the world's largest service club organization with more than 1.4 million members in approximately 46,000 clubs in more than 200 countries and geographical areas around the world.
Our motto is "We Serve." Lions are part of a global service network, doing whatever is necessary to help our local communities.
​
Mahalo to our Sponsors and Community Partners for their support!
Follow us on Facebook
We look forward to serving you!
Club Members: Ellie Rolark, Kurt Fevella, Lola Tripp, Lolita Toro, Karen Wenke, Sam Fisk, Jackie Torres, John Pagdilao
Missing: Mitch Tynanes, Maria Kyi, Penny Parnes, Jason Locke, Eileen Lynn, Christina Lynn, Lena Alcos
Ewa Beach Lions Club Foodland Gift Card Distribution - 7/31/20
Oneula Beach Park Cleanup - 07/25/20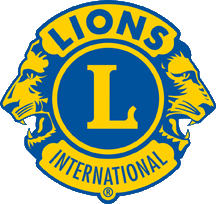 COFFEE CUPS NEEDED
DO YOU HAVE AN EXTRA COFFEE CUP OR TWO?
The Ewa Beach Lions Club is needing coffee cups for our Veterans Appreciation Cup Project
The cups will be filled with various items e.g., Dental Items and/or Coffee Ingredients. They will be given to Veterans living at the Veteran's Housing located in Kapolei.
If you have an extra coffee cup to donate, please contact Lion Kurt Fevella at 864-4634.
NOTE: All cups are appreciated, however, please...no cups with cracks
Thank you all who participated in the

Hau Bush cleanup on 6/27/20
ERICA BAYSA
Recipient of the 2020
Ewa Beach Lions Club Foundation's
Dr. Dick Beamer Memorial
Scholarship Fund
Congratulations Erica Baysa
2019 Children's Christmas Party
2019
Christmas Parade Grand Marshal RITA SOTELO
Getting Santa's
Sleigh Ready
2nd Place Winner - Halau'o Ko'oloa' ula
1st place winner
Bantolina Ranch & Inspire Church
3rd Place Winner -
Boys & Girls Club
Aunty Lani's
Hula Maidens
James Campbell High School
2018 LEO Convention
Our LEOS - James Campbell High School - 2017
2017 Ewa Beach Lions Club Community Christmas Parade
(See more Christmas pictures in the Gallery)
Grand Marshal Eileen Lynn and her driver Ron
2ND PLACE
Kamaha'o Canoe Club
1ST PLACE
Ewa Boys and Girls Club
3RD PLACE
Boys Scouts of America - Troop 316
FUNDRAISING EVENTS
Help the Ewa Beach Lions raise money so we can contine to help the Ewa Beach Community
Fundraising events to be announced